Kámen PLUS – Stone directly from the quarry
Time of realization
2015 – Present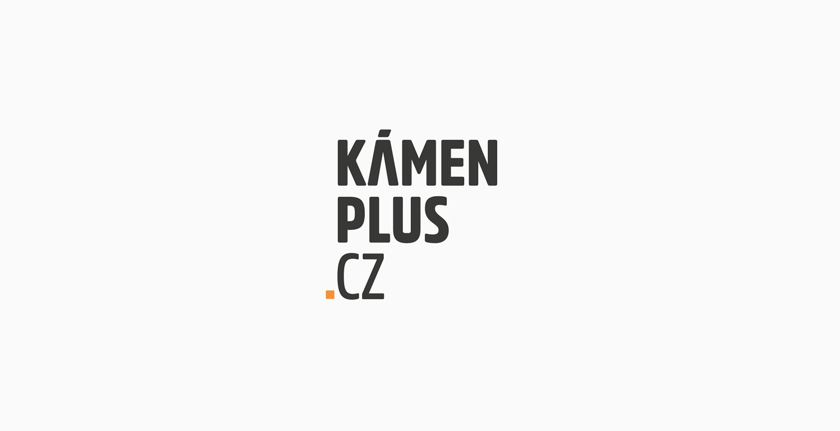 Kámen PLUS – logo, basic version
About client
The company, Kámen PLUS s.r.o., is a family business with a long tradition and education in the field. When you come to see the company store, it will be clear to you at first glance, that people there really live with the stone everyday. The business owner started empty-handed, picking every piece of stone by hand in the quarry, which is right next to the company store. Today, the company has many employees and machinery, that helps them in their hard work. But all this experience and expertise is now reflected in the entire corporate culture.
The brief
Our first goal was to create a new company logo, that would better reflect the company's values and the range of offered stones and its variations. From the beginning, it was clear that the logo would need to be used in a variety of sizes - from the smallest sizes on pens to huge applications on billboards. In addition, of course, also on various materials, media, etc.
My first thoughts were about the material itself. Stone is a natural raw material, that lasts for ages and has a real long-lasting value. The same can be said about the thinking and approach of the company and its owner. I wanted to imprint in the logo not only the straightforwardness and sincerity, but also the natural appearance of the stone and its shape itself.
The blocks of stone, which the company employees manually pick up and process directly in the quarry, next to the store, form the basic visual part of the logo. Although they are not visible at first glance and the logo is rather typographical, they are an integral part of every part of the logo and the whole corporate culture.
In the course of many years of cooperation with the client, we have managed to create a solid foundation of a comprehensive corporate identity that covers a variety of applications and media. You can view a small part of the logo applications on this page.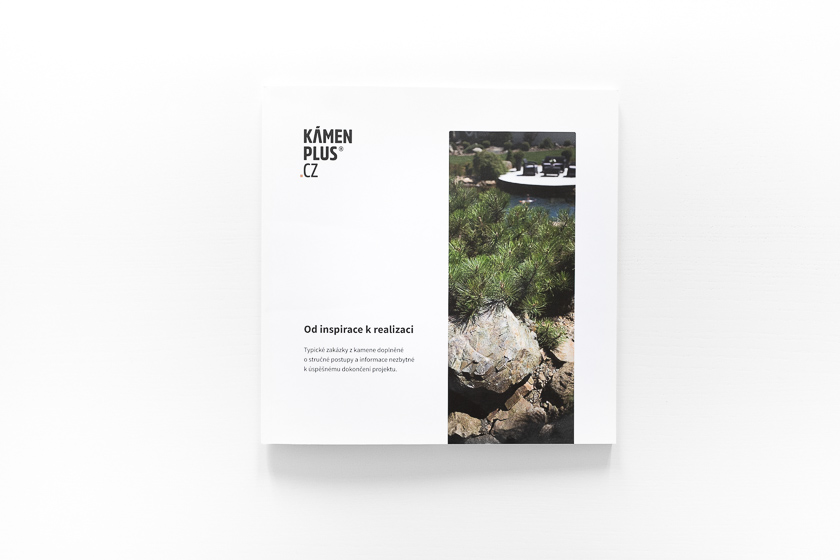 Kámen PLUS – product catalog, cover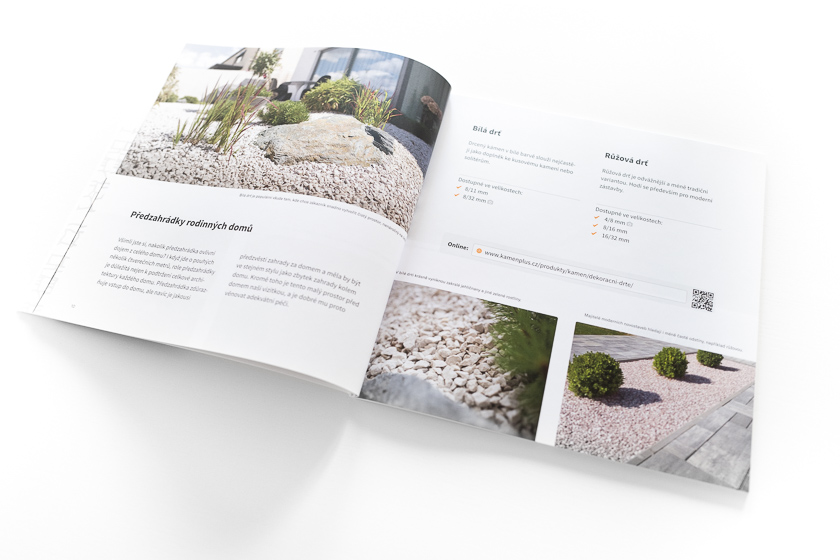 Kámen PLUS – product catalog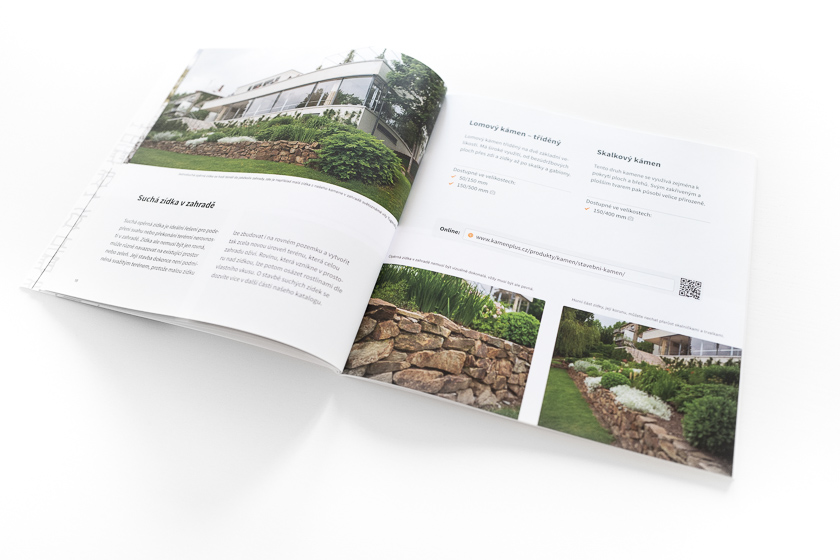 Kámen PLUS – product catalog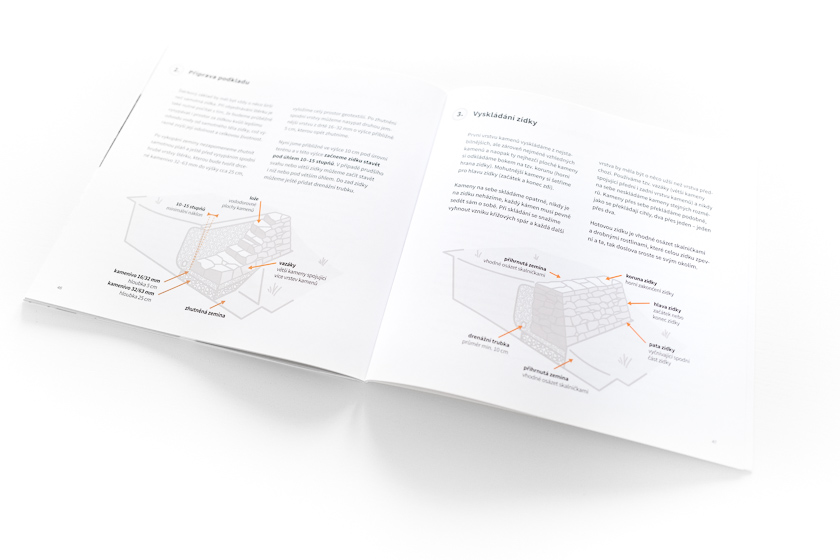 Kámen PLUS – product catalog, illustrations
Kámen PLUS – Short film, teaser [0:30]
Kámen PLUS – Short film [3:39]
I gradually provided
Consultation and analysis
Logo
Printed materials
Corporate website
Photography
Video
Product illustrations
Summary
I'm glad that I was able to witness the growth of the company into its current form and that our cooperation didn't end with the creation of logo and business cards. In the end, it was just the beginning of a long journey, which I myself am curious about how it ends.