Scrap-Studio logo – Cut snip clip
Time of realization
2010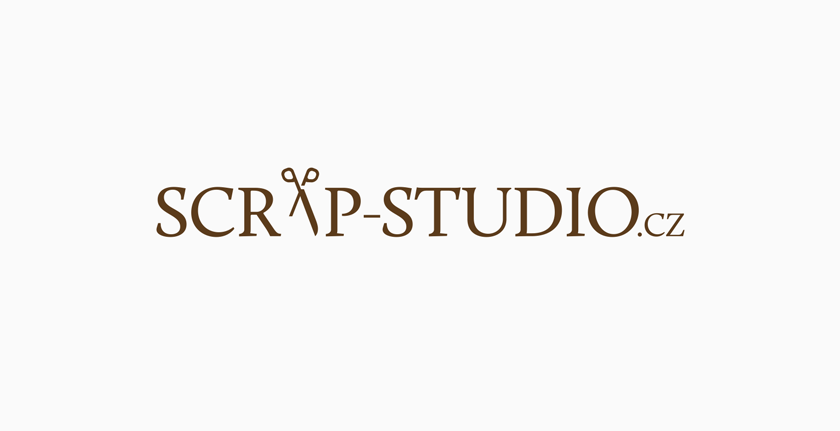 Scrap-Studio - basic version
About client
Scrap-Studio needed a creative logo for an e-shop selling scrap-booking and card-making aids and material. Scrap-booking is a way of preserving personal and family history in form of photographs and printed materials placed into a decorative album. Our typical customers are mostly women, who have chosen this way of archiving precious moments the most.
The brief
Scraps are made of photographs, various patterns, cut out decorations, ribbons and hand-made paper decorations. A finished scrapbook isn't just like any other album. It is graphically complex and complicated collage. The basic tool for scrap-booking are scissors and paper. And I managed to use both these motives in the logo.
I don't always manage to create so-called "smart logo"" as it's not suitable for every situation. In this case however, I drew a symbol of scissors cutting paper instead of A in the word "SCRAP" and paper is symbolized by a negative space in the left part of the scissors. I moved the hyphen exactly to the spot where the scissors horizontally divide the paper.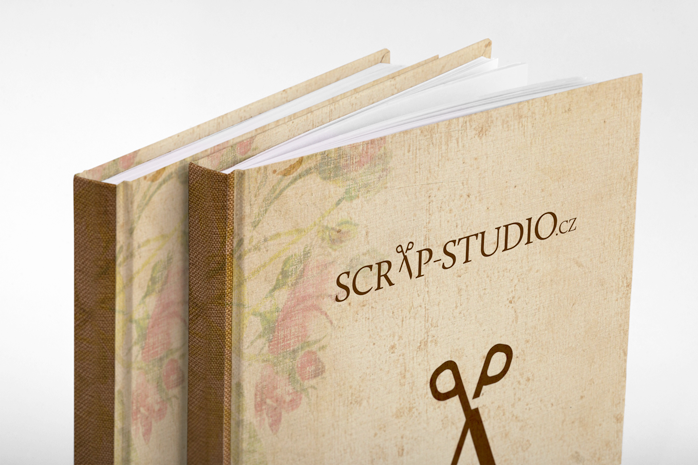 Scrap-Studio - logo as a book cover

Cover texture by Playingwithbrushes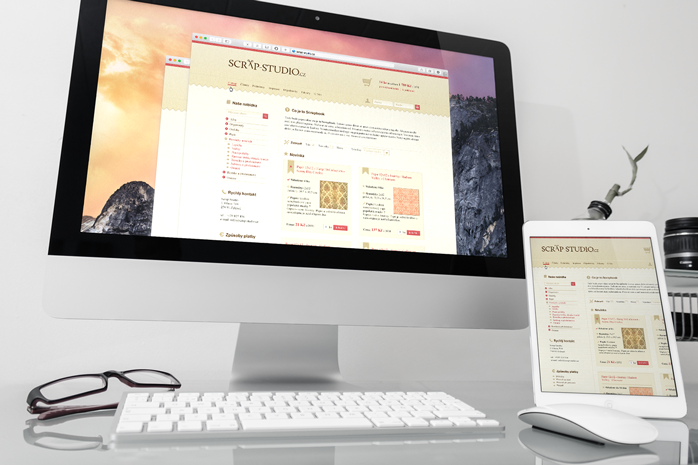 Scrap-Studio - e-shop design
I gradually provided
Consultation and analysis
Logo
E-shop design
Summary
I really enjoyed working on the logo and the look of the e-shop and it's a shame that today the e-shop no longer works.