ReklamniTechnologie.cz – The starting point
Time of realization
2015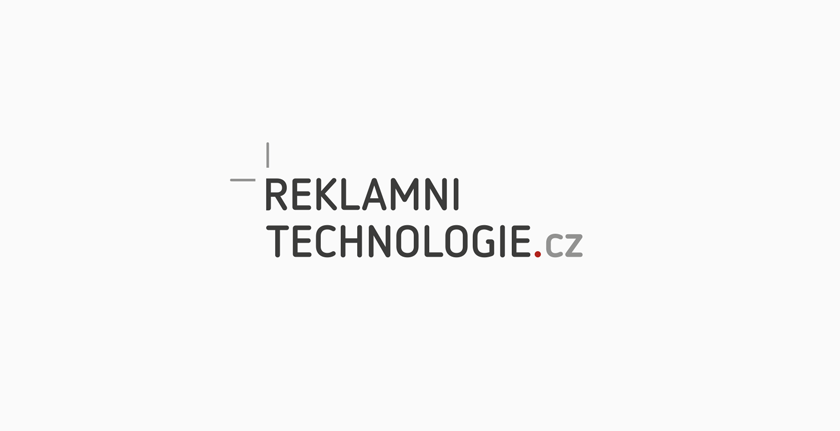 Reklamnitechnologie.cz - logo, basic version
About client
ReklamniTechnologie.cz, s.r.o is a company selling machines and equipment for advertising production. They stand out thanks to their high-quality technical support for each machine. This includes specialised consulting and the possibility of professional installation and setting and also a database of user's manuals, updates and firmware directly in e-shop.
The company needed to create a logo that they could use on their website, printed materials and various other places.
The brief
The client gave me a relatively free hand. However, they wanted a logo that would be easily applicable on their web, in printed materials, emails, but also on wrappings, tapes, stickers and stamps. One of the requirements was that the logo shouldn't be too distinctive and to attract too much attention, as it would often be used on materials in combination with the logos of machine manufacturers.
I create every logo to be easy applicable anywhere, not just in ideal conditions and sizes. The advantage was, that the client had such a clear idea of how and where the logo will be used.
I created a simple and easily readable logo that reflects company's professionalism. But at the same time, it is not too striking so it doesn't distract anyone's attention when used on the web or in printed materials together with individual machine manufacturers' logos.
For a long time, I had been looking for some kind of feature that all the advertising production machines would have in common a I found it at last: the crop marks or default reference point.
The individual machines differ in both size and construction. But before printing, cutting or milling, the operator has to find and determine the starting point or set a crop area. This is common knowledge to everybody who uses or buy these machines – so our target group, the company's customers.
I love the simplicity of this logo. It's smart, easy to remember and also original at the same time. This idea also inspired me for the company's slogan: Your starting point in sign making.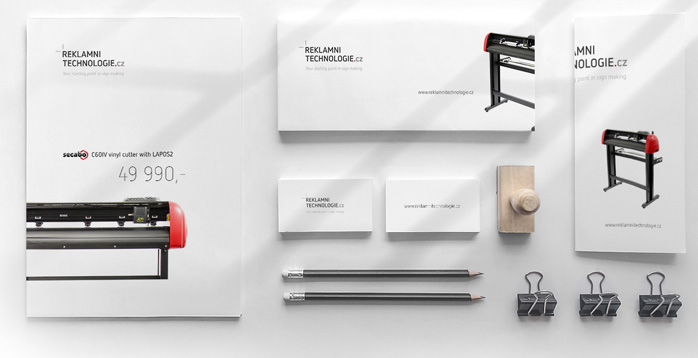 Reklamnitechnologie.cz - logo usage example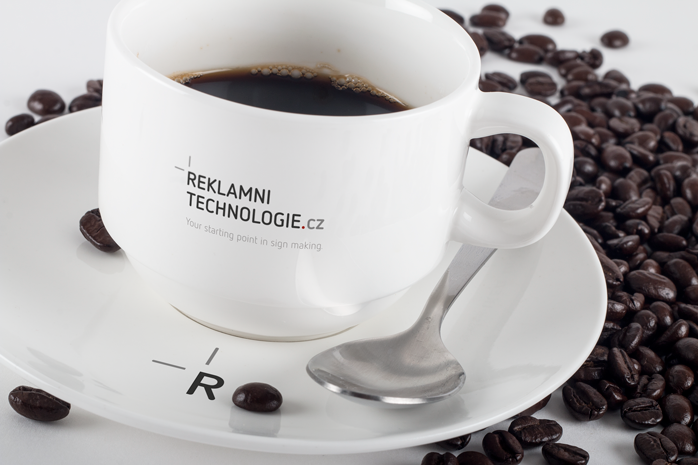 Reklamnitechnologie.cz - logo usage example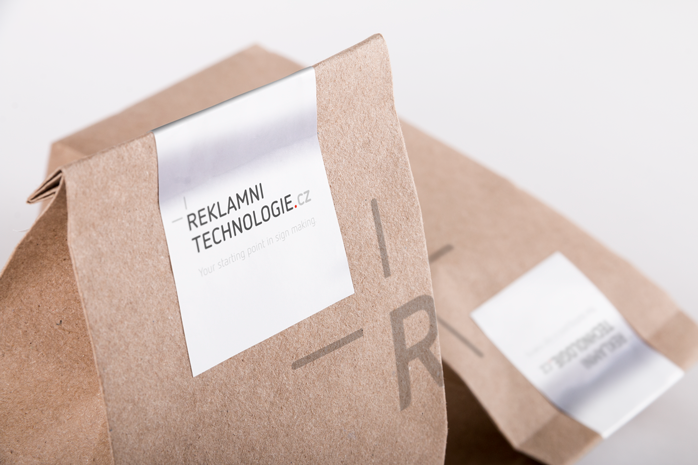 Reklamnitechnologie.cz - logo usage example
I gradually provided
Consultation and analysis
Slogan
Logo
Summary
In advertising production, the correct set-up of the starting point is essential. In my opinion, both logo and slogan of the company depict this fact precisely.