FireUp – Keep your head up!
Time of realization
2014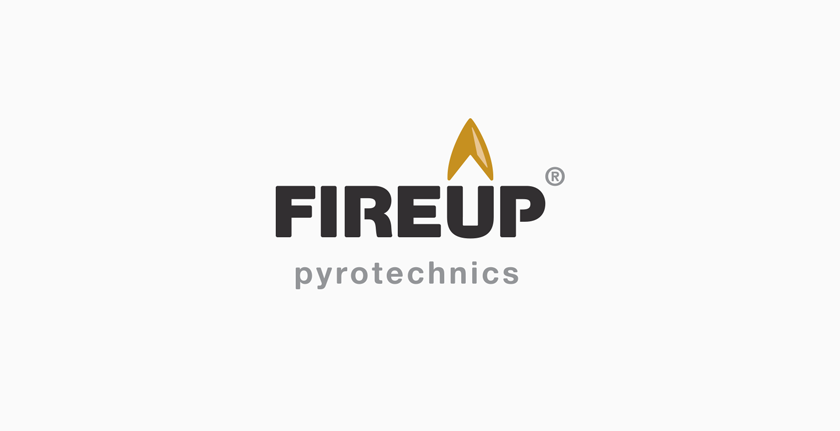 Logo FireUp, basic version
About client
Project FireUp.cz offers complete delivery of turnkey fireworks. They provide practically everything: the choreography, professional and certified pyro preparations, delivery to the place of launch, syncing with music, the launch and even clean-up after the fireworks.
They needed to come up with a name, register the domains and create a logo. It was supposed to be simple, professional and clever at the same time.
The brief
Thanks to perfect cooperation with the client, I managed to meet all of the demands and even to add a little more. Our goal was to create a timeless and simple logo that would notably exceed the logos of other companies with similar specialization.
I designed a visually distinctive logo which contains a hidden "direction up" in a negative space of the letter "U" combined with a simple symbol of a flame, which bursts shortly and sharply during the ignition of entertainment pyrotechnics.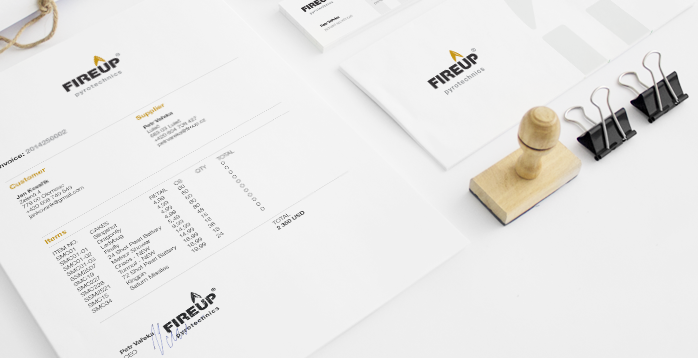 FireUp - logo usage examples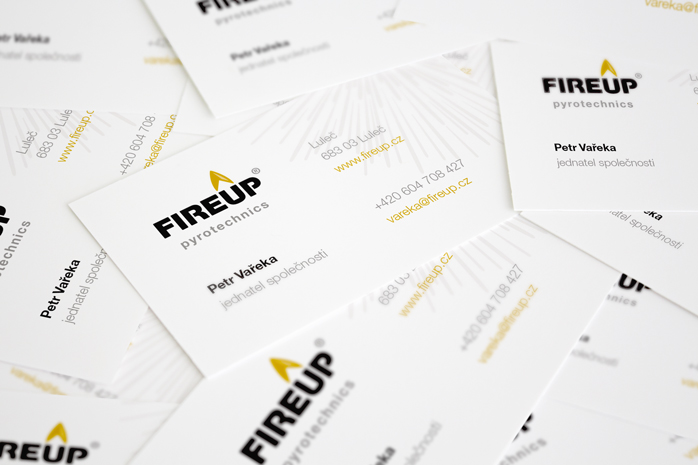 FireUp - corporate business cards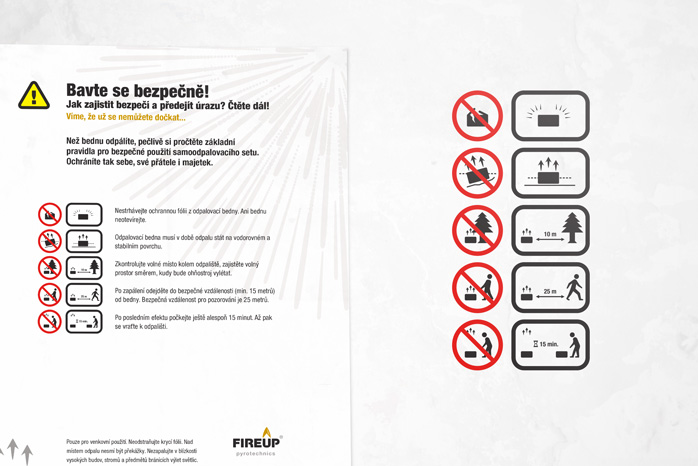 FireUp - a set of special pictograms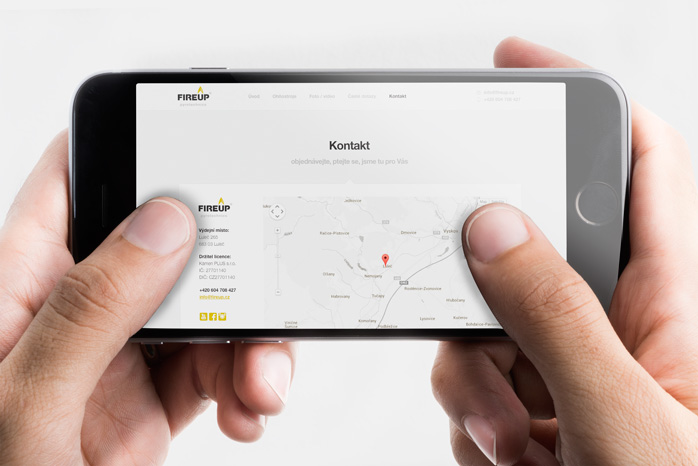 FireUp - website on mobile device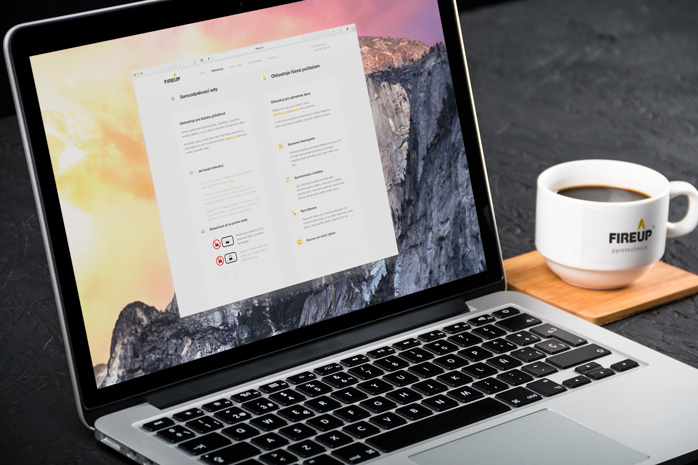 FireUp - website on desktop
I gradually provided
Consultation and analysis
Logo
Printed materials
Website
Regular website maintenance and updates
Summary
I believe that this logo it's not only clever, but also very original. You just need to light it up and... keep your head up!